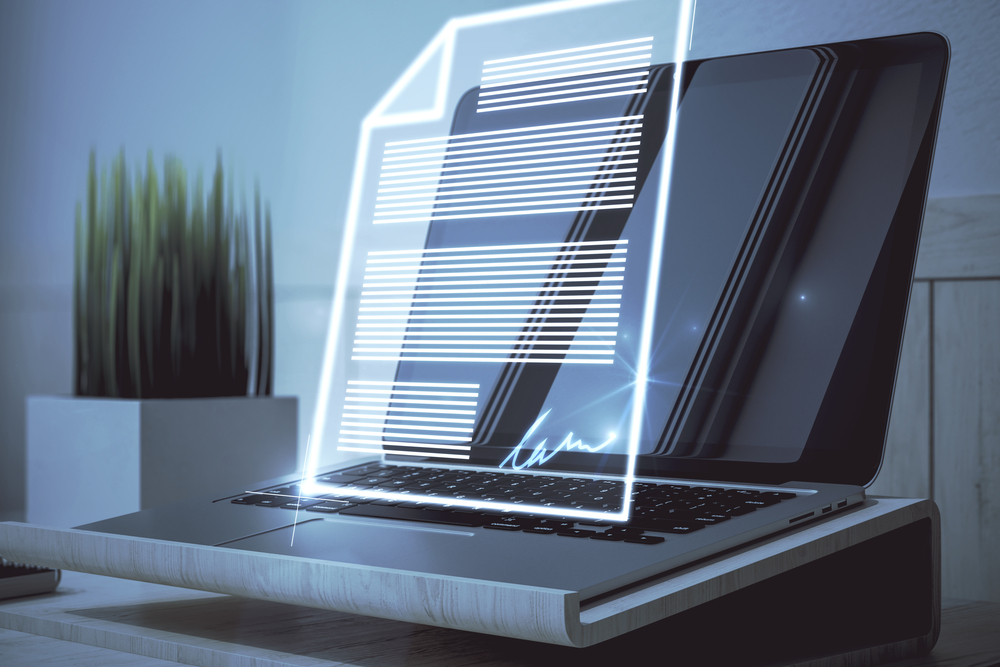 Solo entrepreneurs, small business, and large corporations alike rely on online faxing to streamline their communications, keep important documents secure, and digitize record-keeping. Though traditional faxing is seen as a technology of the past, online faxing may be one of the most surefire ways to ensure complete and total privacy for your internal processes.
There are a number of crucial online fax features that make it a choice among professionals:
End-to-end encryption

Per-user privacy (ensuring that, even within a single network, certain documents remain 'private')

Multiple file formats supported

Can be sent through various channels including web, email, app, or API integration
Beyond these technical capabilities, online fax is largely preferred for remote work. When entire offices must rely on the resources they have at home, online faxing ensures certain processes can remain the same without a bulky machine taking up space.
Furthermore, its affordability is a major plus for smaller businesses looking to cut costs, with monthly subscriptions frequently starting as low as $3.50/mo - such as with FAXAGE.
But beyond these overarching benefits, what are some specific use cases for online faxing in various industries? We asked some professionals to weigh in regarding how online faxing helps with their day-to-day operations.
Faxing Customer & Client Contracts
Electronic signatures have yet to reach the trustworthy threshold of providing a real signature on documents. Most signatures via services like DocuSign delivered in a predetermined font, generated as a fake handwritten signature with no real identity verification behind it. That's why many individuals in the legal or financial sector turn to online faxing for more reliable signatures on critical documents.
"We're constantly using faxing for sending and receiving contracts," says Welcome Read of Legacy ATM. "Many of our customers are more comfortable filling out physical copies of agreements as opposed to online tools like Docusign. Online faxing allows us to fax our clients and collaborators physical copies of an agreement and then they can fax it back straight into our email so that we can store the completed agreement online."
No matter what type of work you do, if your client is in the legal, political, financial, or medical sectors, they'll require utmost confidentiality. Caitlin Cascade, a social media influencer consultant, shares her own unusual circumstances.
"It might be surprising to hear that a social media professional like myself uses faxes, but when you're handling government contracts, it's often the only way to be reimbursed," Cascade shares. "Many of our government relationships require us to fax over invoices for reimbursement. In these situations, while old-school, we're happy to utilize online fax services as opposed to actually getting ourselves a fax machine."
Faxing Medical Documentation
Another distinguishing characteristic of online faxing in comparison to other methods of communication is its HIPAA compliance. With SSL/TLS and PGP encryption, it is one of the primary ways doctors and medical professionals transfer medical records.
"My main tasks are to get meal accommodations for children with food allergies in the preschool setting," says Blanca Garcia, a Registered Dietician Nutritionist. "These meal accommodations must be written and signed for by the child's doctor. Many times, especially during COVID, I fax the documents to the doctor. Other times, there are questions, discrepancies, or missing information, and those forms must be sent back. The fastest way to do so is through faxing, especially because we have the forms in digital form or we receive them through our online fax service."
Garcia is not alone in this space. According to Bloomberg Law, at least 70% of healthcare providers exchange medical information via fax – although many are still awaiting an upgrade to electronic faxing from their outdated systems.
Traditional faxing requires more maintenance/upkeep and takes longer, costing many already-overwhelmed medical professionals precious minutes. Additionally, with traditional faxing, you have less control over the receipt of the information. When submitted to another fax machine, there is no confirmation of delivery or guarantee that it won't be seen by unauthorized individuals.
Added Security For IT & Software
Those working in information technology, web development, or software-related industries definitely benefit from the added security that online faxing provides.
"Having to comply with MiFID II, GDPR, PCI-DSS, and the Dodd-Frank Act to name just a few, security and accountability of data is a pretty major concern to me and my company," explains Kate Kandefer, CEO of SEOWind.
Remaining compliant with these directives, which continue to expand in our digital world, is something techies deeply rely on electronic faxing for.
Integrating New & Old Operating Procedures
Then, there's the kicker. No matter what industry you're in, the old-school reliance on traditional faxing may not be fully gone yet. As such, employees might need to find the best accommodation possible for integrating this method of communication into their modern-day operations.
"I doubt my digitally-savvy staff would be willing to learn a fax machine, even if it was the only way for us to get paid, so online fax services provide a much more user-friendly interface for a staff of millennials and Gen Z," Cascade says.
Online faxing breaches the gap between traditional forms of communication and contemporary technology, allowing professionals in every field to maintain a sense of consistency with their clients or employers.
"My client is from the skincare industry, though that doesn't really have a whole lot to do behind his reason to use a fax machine," Andreas Grant, a network security engineer, explains. "Right after I joined his company, I was told how he follows the book Getting Things Done like a bible. He needs almost everything in the form of physical paper: emails, to-do lists, receipts, etc. His fax machine is placed right on his office desk where he can collect them right away. Any time we have something for him to do, we would send him a fax using the email-to-fax system. When he is in the office, he would start organizing those papers and stack them in an actionable order. It's an old-school method but has been working well for him so far. I did suggest getting a web-connected printer but he prefers using the old fax machine. As most of his team members don't have a fax machine, they have to end up using an email-to-fax system to accommodate my client's requests."
No matter the implementation, online faxing thrives on the principles of privacy, reliability, consistency, simplicity, and perhaps most importantly, affordability. Wherever fax-based problems are involved, its electronic counterpart is sure to be the solution.